Open Call for Performers
Registration must be received by September 17, 2021 to get on the 2nd Stage. Go to south festival entrance to get your Free festival pass.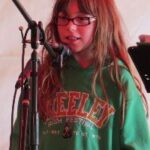 The Greeley Irish Festival 2nd Stage located in the "Big Red Tent" is open to any group or individual performing Celtic song, music or dance. Come and share your talent with the festival audience and meet other Celtic performers and the greatest Celtic audience you will find in Nebraska.
Pre-registered performers will receive a FREE PASS to the festival! Persons wishing to perform are encouraged to pre-register.
Performances will start TBA the Nebraska Husker football game, see Open Mic Schedule for times. While at the festival, scheduled performers will be listed at the "Big Red Tent." Non-registered performers will need to find a 2nd Stage volunteer for available time slots. Each time slot is approximately 15 minutes. A complete sound system will be provided for performers.
Questions or Registration
More information to come.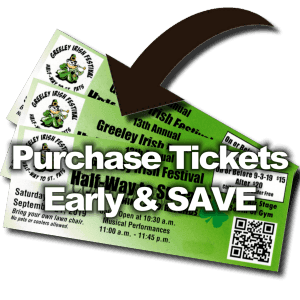 Discount tickets are available online until midnight September 7th.